Above: I've never seen the water level this low at Fernilee. As well as sections of stone walling, it's just possible to make out a brick pillar on the far shoreline (inset). I think this could be one of the supports for the suspension bridge.
The record-breaking temperatures during the summer of 2018 saw the water levels drop significantly in both reservoirs. I was hoping that something of Goyt's Bridge might break the surface, but it wasn't to be. However, some features did appear that I hadn't seen before. Click on any of the photos below to view larger versions.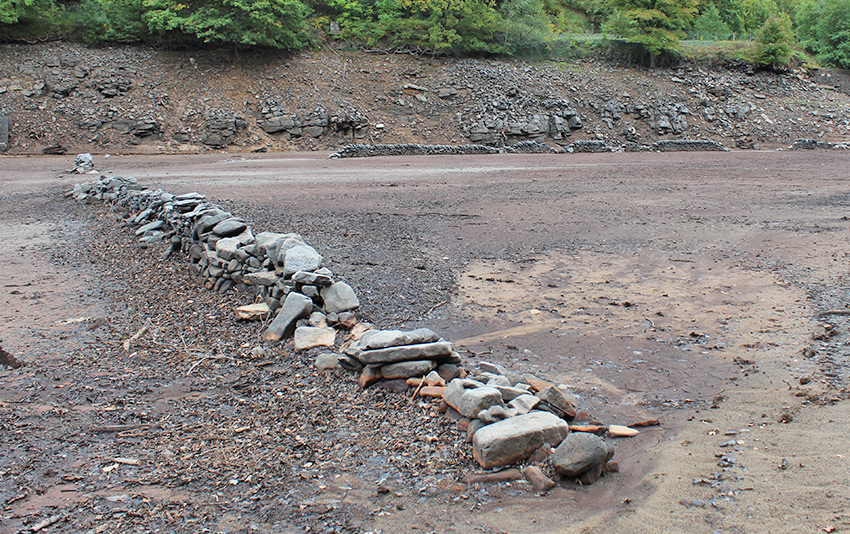 A closer view of the stone walling in the top image, at the southern end of Fernilee Reservoir.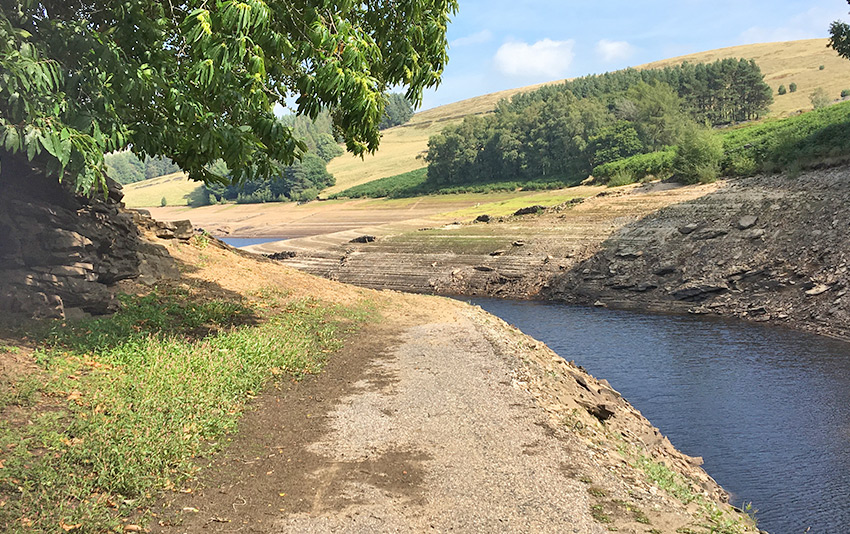 The road from Derbyshire Bridge as it approaches Goyt's Bridge taken at the southern end of Errwood Reservoir.