…to everyone who shares my passion for the magical Goyt Valley, close to Buxton in the Peak District National Park.
read more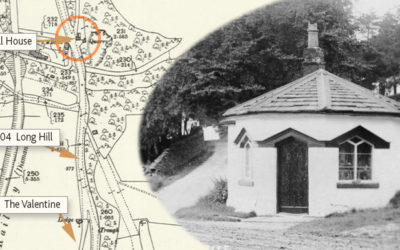 Fernilee Toll House once stood beside the Long Hill Road between Buxton and Whaley Bridge. Today, there's very little sign this attractive building ever existed. Which is a great shame.
read more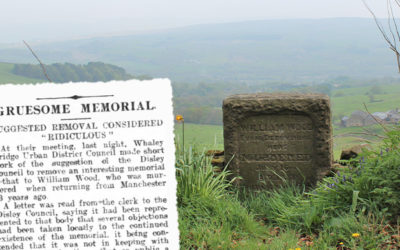 '…it was not in keeping with the spirit of the times that so public a reminder of such a gruesome event should exist, and that it acted as a deterrent to persons of a timid nature going there.'
read more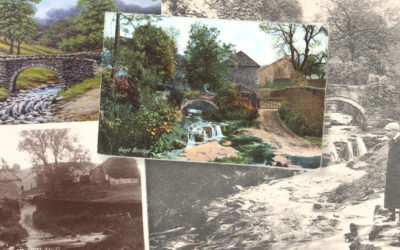 A wonderful painting of the packhorse bridge captures the picturesque beauty of the Goyt Valley. It now spans the Goyt about a mile upstream, where it was moved in 1965.
read more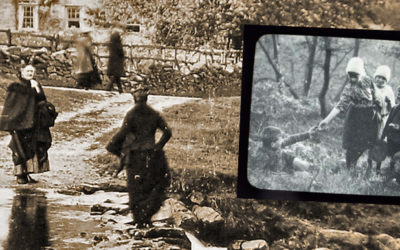 A couple of 'magic-lantern' slides taken in the valley around the 1920s. One of ladies crossing the stepping stones in Goyt's Bridge. The other a group of children sharing a picnic.
read more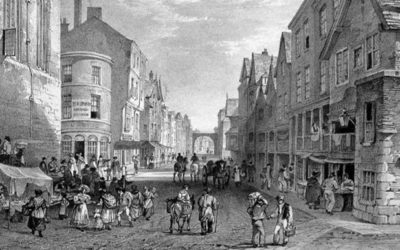 '…he observed, with a smile upon his countenance, "This is an easy way to get to Heaven." He was then led towards the drop, which he surveyed with undiminished firmness.'
read more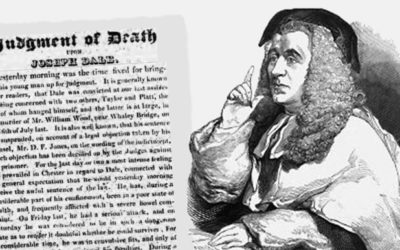 When the concluding words of "the Lord have mercy on your soul" were pronounced, the prisoner looked fervently up to Heaven, and in a trembling voice said "Amen".
read more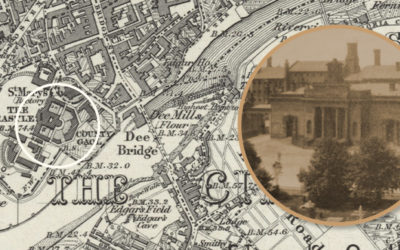 The prisoner heard the awful decision without any apparent emotion; and shortly afterwards a glass of water or lemonade was brought, which he drank off at a draught.
read more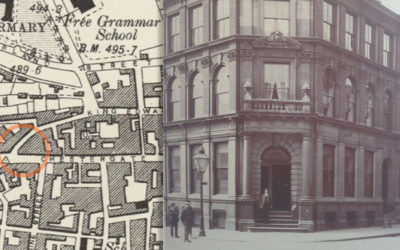 The story of the brutal murder of William Wood on the road between Disley and Whaley Bridge now moves to Macclesfield, where Joseph Dale and his two co-accused fled on the following day.
read more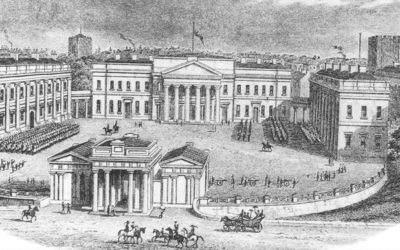 The trial of Joseph Dale for the murder of William Wood took place at Chester Castle. One of his co-accused had already hung himself. The other was still at large. Dale pleaded not guilty.
read more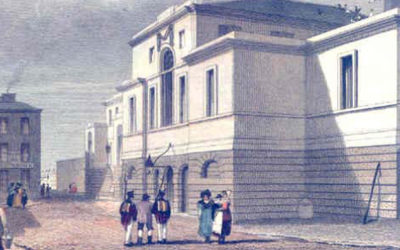 17-year-old murder suspect, Charles Taylor, is securely locked behind the grim walls of Manchester's New Bailey Prison. He uses his stockings and gaiters to escape justice.
read more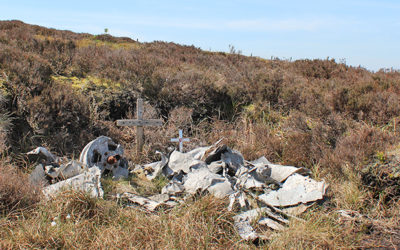 Two small wooden crosses standing over a collection of metal machinery, close to Shining Tor, commemorate a tragic air accident that occurred at this very spot in March 1944.
read more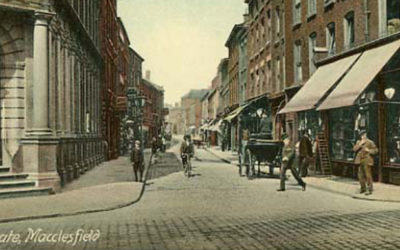 "…a suspicion arose that these three fellows had been concerned in the deed, and upon examining their old cloathes, they were found much stained with blood."
read more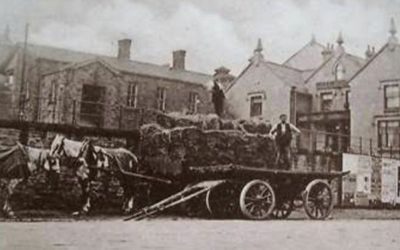 "On Saturday week, an Inquest was held at the Cock Inn, Whaley, on the body of this unfortunate man, who was found barbarously murdered on the old road from Disley to Whaley-Bridge…"
read more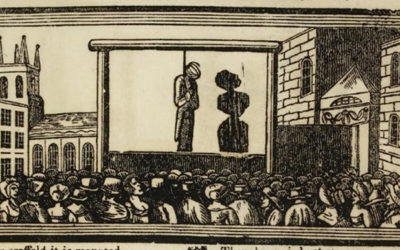 Did 17-year-old Joseph Dale, described in court as "a very peaceable, quiet lad, always good tempered and kind to his family", pay the ultimate price for a murder he did not commit?
read more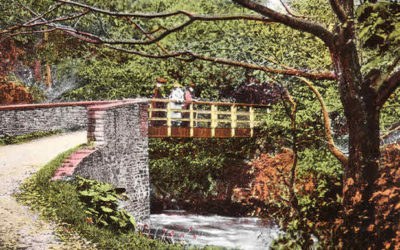 A photo captioned 'View of footbridge over stream (possibly Goyt Valley) c.1854' was a fascinating find. But identifying where it once stood wasn't so easy. Could it have been the one over the Goyt at Taxal?
read more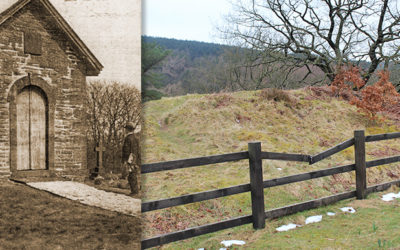 Mr Oyarzibel took the opportunity of denying the stories that the bodies of the Grimshaws in the vault are embalmed in glass-topped coffins, and that the corpses still wear gold watch chains…
read more
This small, stone memorial, on the back road between Whaley Bridge and Disley, commemorates William Wood who was murdered at this very spot nearly two centuries ago. It's a gruesome tale!
read more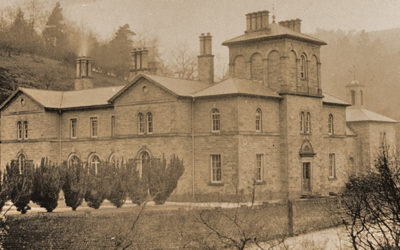 A wonderful tale of a loveable Whaley Bridge rogue who won a bet with the Disley police. And also hunted for the Grimshawe's treasure which was said to be buried close to Errwood Hall.
read more