The vanished places of the Goyt Valley
On these pages I'll include places that were lost following the construction of the twin reservoirs of Fernilee and Errwood. Ranging from the small one-room school which once stood within the hamlet of Goyt's Bridge, to the large gunpowder factory which now lies beneath the cold waters of Fernilee. Contributions are always very welcome, so please do get in touch.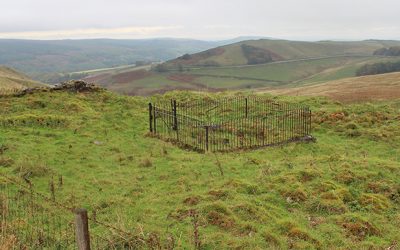 Don asks about the foundations which lie just over the fence, coming down from the Long Hill road towards the Goyt Valley. I wonder whether it may once have been a toll house. But who knows?
read more