Goyt Valley historical videos
To view any of these videos, simply click on an image or link below. They all include excerpts from a unique cine film taken in 1932 which is now owned by the North West Film Archive. I'm planning to complete more videos in a similar style to the most recent film of Goyt's Bridge and Errwood Hall. But they do take quite a while to create. And they also take quite a toll on my fast-declining brain cells!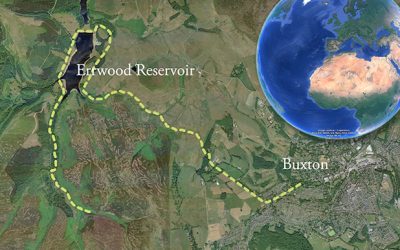 Experience one of the most popular walks on the site, the 8-mile circular walk from Buxton to Errwood Reservoir, courtesy of Google Earth and some magical 3D satellite image wizardry.
read more