Goyt Valley industries
Today's visitors to the Goyt Valley enjoy the wonderfully tranquil and picturesque scenery. But it wasn't always this way. In times gone past the valley rang to the harsh sounds of stone being quarried, coal being mined, steam trains being hauled up and down steep inclines, and even a large gunpowder mill. On these pages I'll highlight these industries.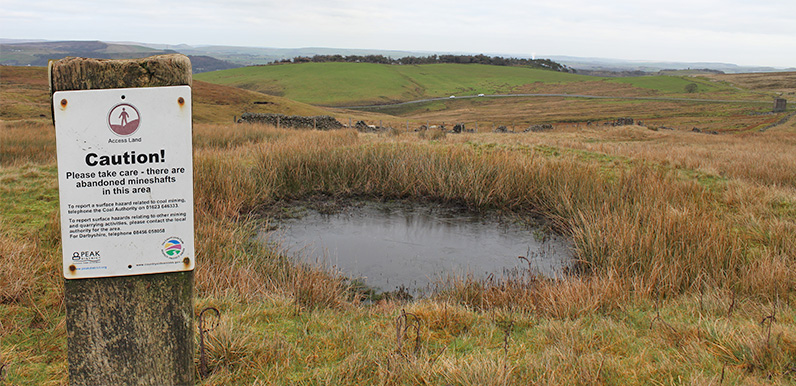 A 1997 archeological survey traced the history of coal mining at Goyt's Moss, from surface workings dating back to the early 1700s to deeper shafts using horses to winch coal up from the seam.
read more
Above: An intriguing photo of members of the Chilworth Gunpowder Mill Band. The mill was a major source of employment in the area, but now lies forgotten beneath the waters of Fernilee Reservoir.