The Goyt Valley: then & now
These 'then & now' fades*, comparing today's satellite images with an OS map from 1888, show how the Goyt Valley has changed since the construction of the twin reservoirs. Click the 'Then' and 'Now' buttons to fade between the two views. Or simply drag the green slider button.
They run from Taxal in the north, down to Goyt's Moss in the south. The maps are remarkably accurate – and a testament to the skills of Victorian cartographers. Click here to read where the images came from.
*The fades are created using software called 'Flash'. Unfortunately, it doesn't work on all devices – particularly smart phones and tablets. So if you can't see these examples, this will probably be the reason. But if you're viewing on a tablet or PC and still can't see them, you may need to click a link saying 'Enable Flash'. Or check your browser security settings. Click here for more advice.
Above: These two images – an 1888 OS map and today's satellite photo – come from a wonderful website created by the National Library of Scotland.
On the left is the hamlet of Goyt's Bridge. And on the right is a satellite photo showing the scene today – the southern tip of Errwood Reservoir.
The most noticeable feature of the landscape to survive is the curved wall on the far right. This is easy to spot from Errwood Hall car park – on the opposite side of the reservoir.
Fade 2
Map key:
4: Overton Farm
5: Madscar Farm
6: Oaken Farm
7: Knipe Farm
8: Normanwood Farm
9: The Lodge
10: Oldfield Farm
Above: I think this is the lodge marked at 9 (click to enlarge). But I'm not 100% sure. Click here for more about this photo.
Fade 3
Map key:
11: Fernilee (Chilworth) Gunpowder Mill
12: Shawstile Farm
13: Masters Farm
14: Stubbin Farm
15: Upper Hall
16: Intake Farm
17: Brownhill Farm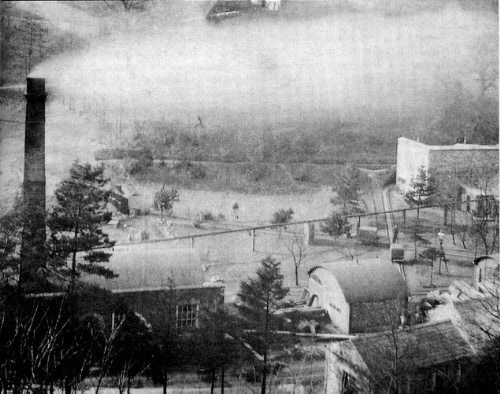 Above: (Click top enlarge.) Fernilee Gunpowder Mill (11) closed in 1920 and now lies beneath the northern end of Fernilee Reservoir. There's lots of information about the factory on this website.
Fade 4
Map key:
18: The Street Roman Road
19: Errwood Farm
20: Ford
21: Bunsal Farm
22: Bunsal Incline
23: Errwood Cottage
24: Errwood Bridge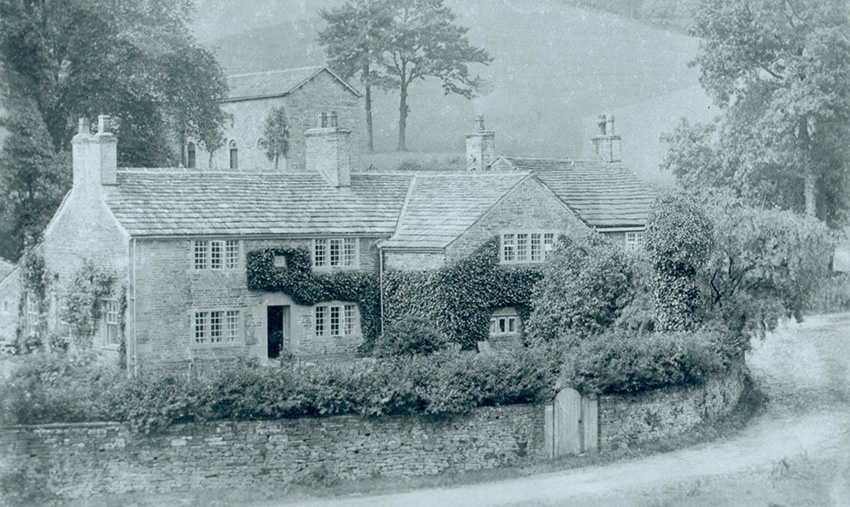 Above: (Click to enlarge.) Marked 'Errwood Cottage' on the 1888 map (23), this attractive house was known locally as 'Gatehouse & Gardener's Cottage'.
Fade 5
Map key:
25: Goytshead Farm
26: Packhorse Bridge
27: Goytsbridge Farm
28: Errwood Hall
29: Grimshawe Family Graves
30: Castedge Cottage
31: Coal Mine
32: Goyt's Lane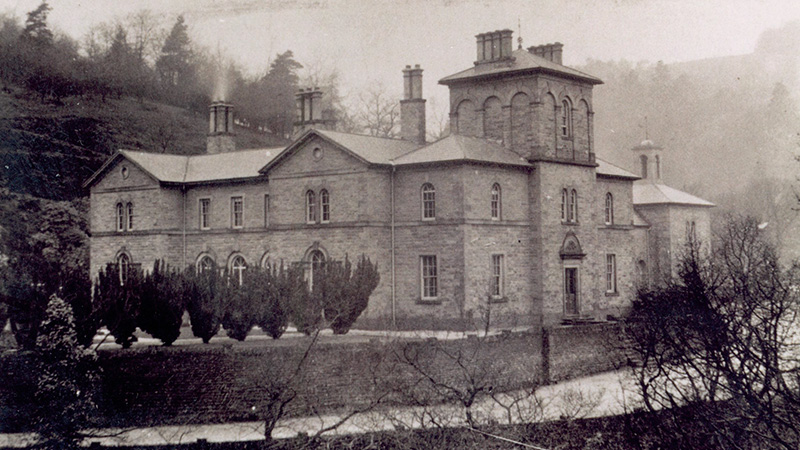 Above: (Click to enlarge.) Home to the Grimshawe family, Errwood Hall (28) was built in the 1840s and latest less than 100 years. The ruins are a popular spot for visitors.
Fade 6
Map key:
33: Goytsclough Quarry
34: Paint Mill Cottages
35: Goytsclough Paint Mill
36: Goytsclough Farm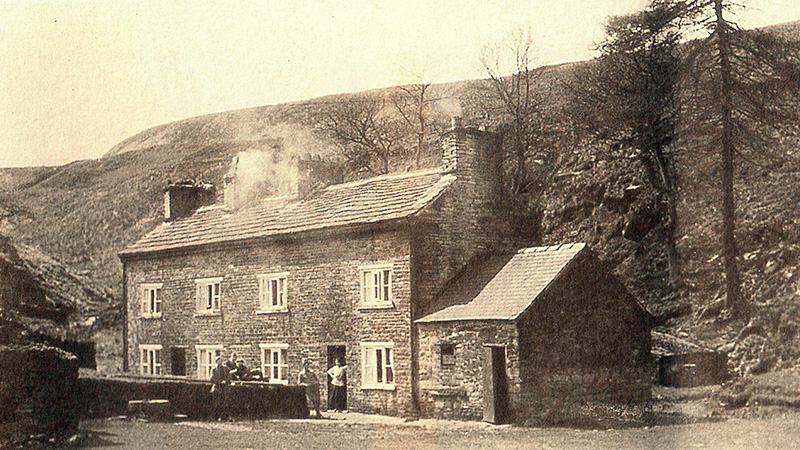 Above: (Click to enlarge.) The Paint Mill Cottages at Goytsclough (34) were demolished in the 1930s. There are few signs left of the building, or the nearby mill and stone quarry.
Fade 7
Map key:
37: Derbyshire Bridge
38: Moss House
39: Moss Hall
40: Goyt's Moss Farm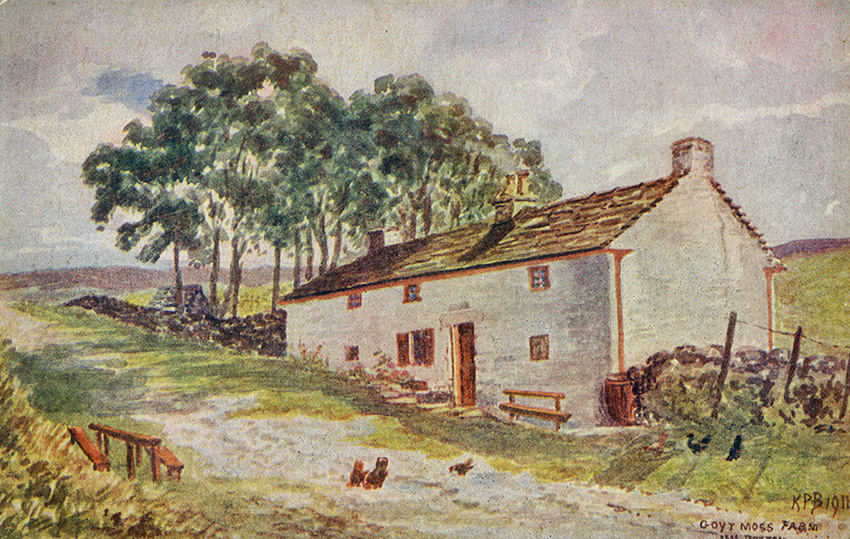 Above: (Click to enlarge.) Goyt's Moss Farm (40) was one of four houses on this windswept section of the Old Macclesfield Road, close to the Cat & Fiddle Inn.