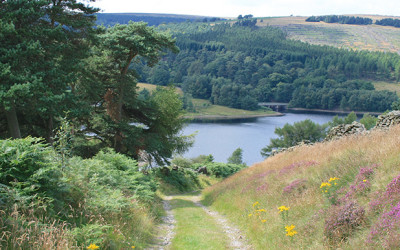 To everyone who shares my passion for the magical Goyt Valley in the heart of the Peak District National Park.
read more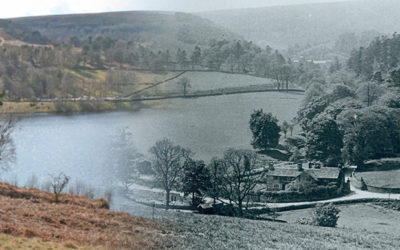 I've tried to match an old photo of the small hamlet of Goyt's Bridge with today's scene across Errwood Reservoir, and merge one over the other. It's not perfect, but it's fairly close.
read more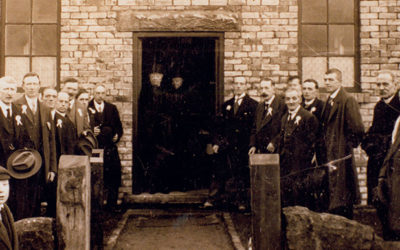 The death of Mary, the last of the Grimshawes, in 1930 marked the end of a century-long era in the Goyt Valley. Work on Fernilee Reservoir began soon after. And Errwood Hall was to be demolished.
read more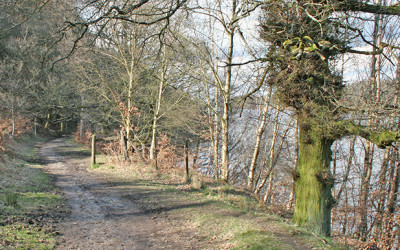 I've just added two new walks to the series – bringing the total to 15. They were recorded on the last day of a fairly damp March. One around Fernilee and the other from Errwood to Goytsclough.
read more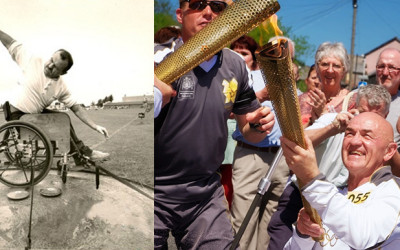 UK Paralympian gold medalist and discus world record breaker, John Harris, highlights two tracks in the Goyt Valley which are suitable for anyone with mobility issues.
read more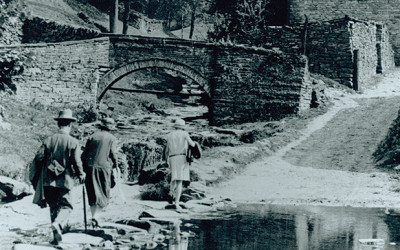 A shorter version of the 1932 cine film of Goyt's Bridge set to music, showing views around the stepping stones and packhorse bridge, with glimpses of Gatehouse Cottage…
read more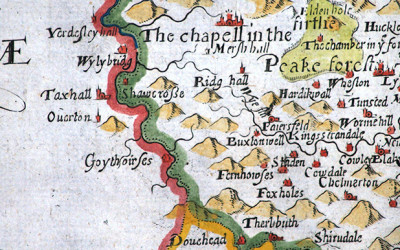 Now lying under Errwood Reservoir, Goyt's Bridge was once an idyllic spot, attracting visitors from far and wide. But what of its history before the tourists arrived? Old maps can offer a few clues…
read more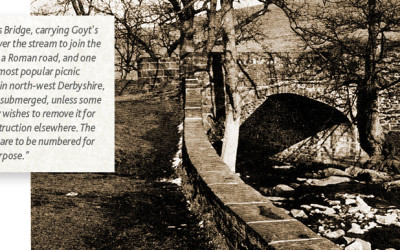 Goyt's Bridge, carrying Goyt's Lane over the stream and one of the most popular picnic places, will be submerged, unless some society wishes to remove it for reconstruction elsewhere…
read more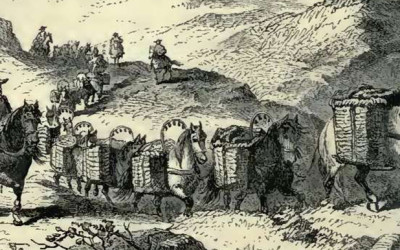 Teams of up to 40 sturdy packhorses came through Goyt's Bridge, carrying everything from salt and coal to stone and cloth. But even small rivers could prove a serious hazard…
read more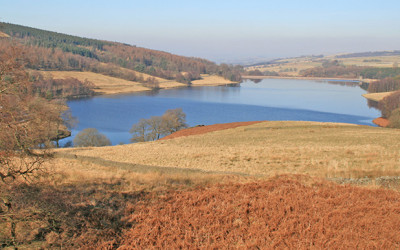 It's only taken me four years – but I've finally managed to publish walk 13 in the series! It's a five-mile stroll around Errwood Reservoir with some wonderfully panoramic views along the way.
read more